E.Barnes (first photo) and M.Hunter (second photo) of UCAM demonstrates to UNDC staff and students how to deploy a drone to record footage of the study sites and their immediate surroundings. UNDC staff and students were able to take the controls and 'fly' the drone and almost immediately proved very adept at managing landings and take offs. Images recotrded by drones are very useful to determine land use patterns, natural vegetation and physical landscape characteristics close to the study sites.
E.Barnes (primera foto) y M.Hunter (segunda foto) of UCAM muestran a los docentes y estudiantes de la UNDC cómo utilizar un dron para grabar imágenes de los lugares de monitoreo y su entorno inmediato. Los docentes y estudiantes de la UNDC pudieron tomar los mandos y "pilotar" el dron y casi de inmediato demostraron ser muy hábiles en la gestión de aterrizajes y despegues. Las imágenes grabadas con drones son muy útiles para determinar las pautas de uso del suelo, la vegetación natural y las características físicas del paisaje cercano a los lugares de monitoreo.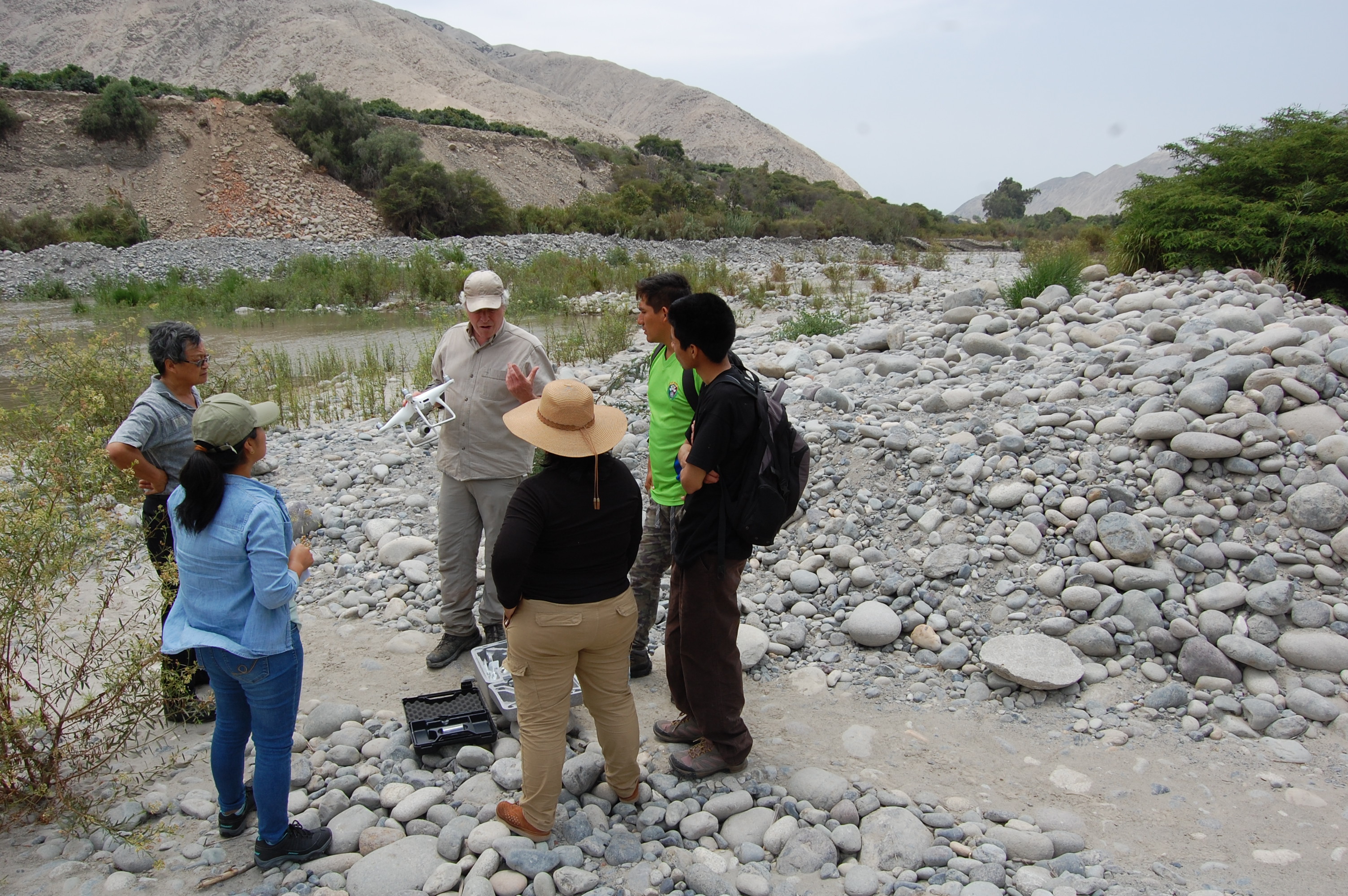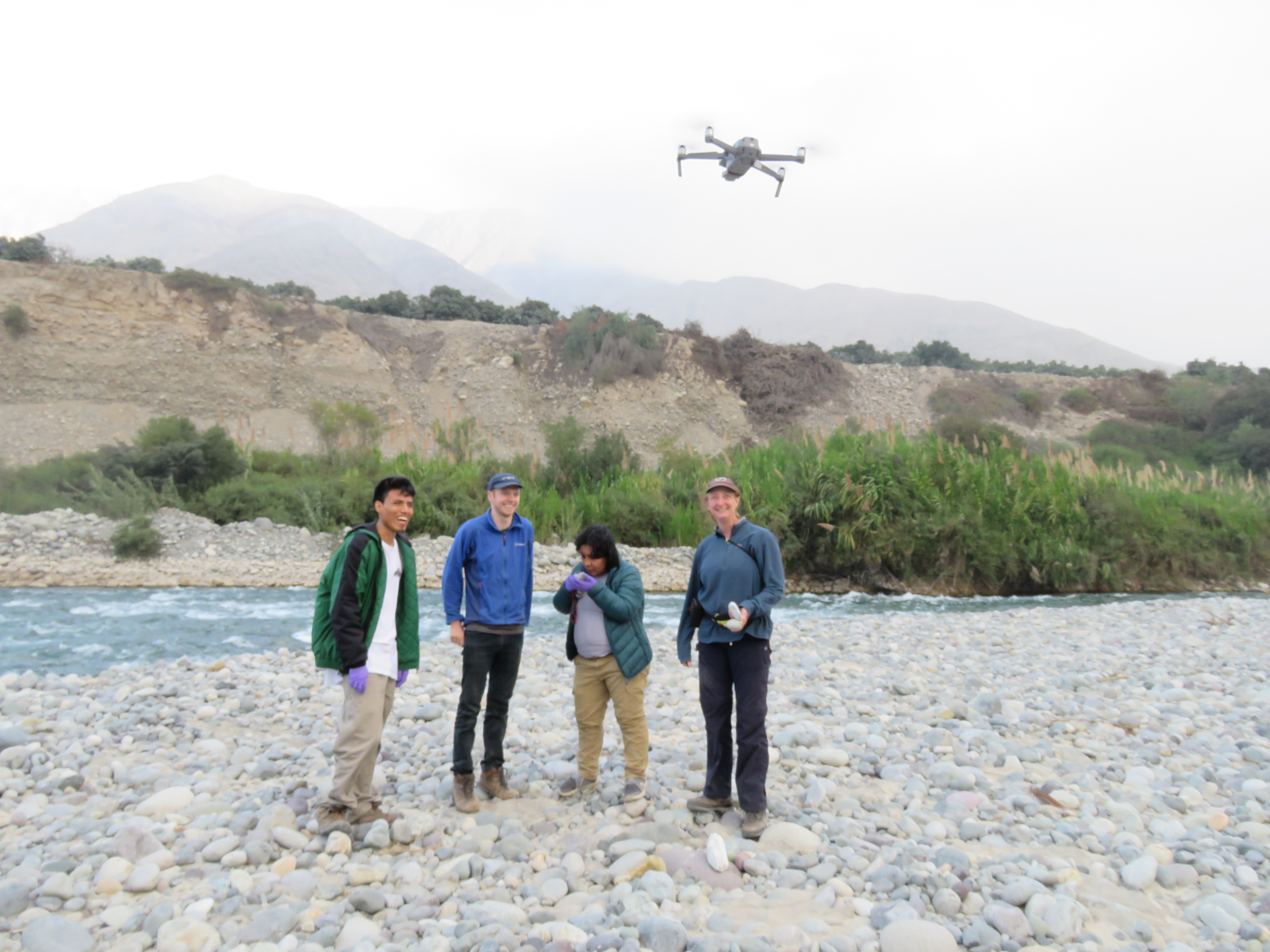 Rio Cañete: Shrimp processing in the field
N.Idros and H.Lepage (UCAM) with J.Jhoncon and K.Sanchez (UNDC) plus UNDC students prepare shrimp samples in the field at site RC00B (Boca de Rio) for further processing. The heptopancreas was extracted to analyse the diet of the shrimp while shrimp flesh samples were taken for DNA and heavy metal analysis. A small portable fridge (white box on table) kept the samples preserved until we were able to return to the Lunahuana laboratory. The shells were later dried and taken to Bournemouth University, in the UK, for heavy metal analysis. UNDC staff and students were able to participate in all aspects of the processing.
N.Idros y H.Lepage (UCAM) con J.Jhoncon y K.Sanchez (UNDC) además de estudiantes de la UNDC preparan muestras de camarónes en el campo en el sitio RC00B (Boca de Rio) para su posterior procesamiento. Se extrajo el heptopáncreas para analizar la dieta de los camarones mientras que se tomaron muestras de carne de camarón para análisis de ADN y metales pesados. Una pequeña 'refrigeradora' portátil (caja blanca sobre la mesa) mantuvo las muestras conservadas hasta que pudimos regresar al laboratorio de Lunahuana. Los caparazones se secaron después y se llevaron a la Universidad de Bournemouth, en el Reino Unido, para analizar los metales pesados. Los docentes y estudiantes de la UNDC pudieron participar en todos los aspectos del proceso.