UNDC staff - Dra Betsabe Leon Ttacca, Edwin Roque Tito and Miriam Vilca Arana have arrived at the University of Cambridge for a two week visit hosted by the Cavendish laboratory. Their visit included visits to a range of research and teaching laboratories within the Cavendish, practical exercises to learn how to interpret satellite and drone images as well as a city/colleges tour of Cambridge and two day trips to London to visit historical sites and the major museums.
Docentes de la UNDC - Dra Betsabe Leon Ttacca, Ing.Edwin Roque Tito y Inga.Miriam Vilca Arana han llegado a la Universidad de Cambridge para una visita de dos semanas organizada por el laboratorio Cavendish. Su visita incluirá visitas a una serie de laboratorios de investigación y enseñanza dentro del Cavendish, ejercicios prácticos para aprender a interpretar imágenes de satélite y de drones así como un recorrido por la ciudad y los colegios de Cambridge y dos excursiones de un día a Londres para visitar lugares históricos y los principales museos.
UNDC visitors in front of the Cavendish Laboratory main entrance.
UNDC visitors with Adrian Ionescu and Peter Newton from the Dept.of Physics in a laboratory within the department. In 2024 the Dept. of Physics (Cavendish laboratory) will move into brand new purpose built premises.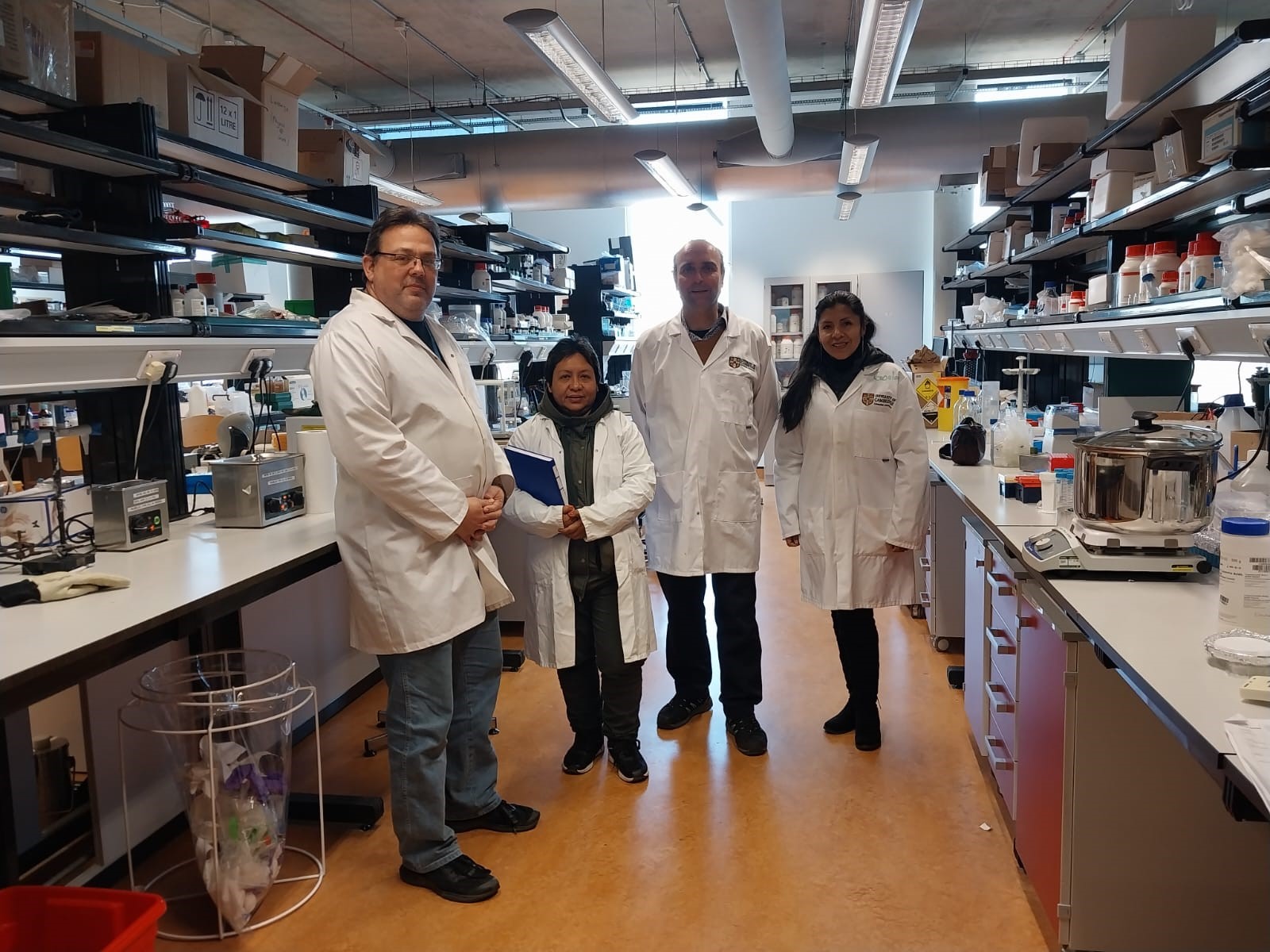 UNDC viistors in a Biochemistry laboratory at the Physics of Medicine, with the laboratory manager, Tim Fitzmaurice, and Adrian Ionescu.