A multiparameter is a single instrument that can record the pH, conductivity, water temperature, dissolved oxygen, etc of the river water. UNDC students were quick to learn how to use it and record the data, here at site RC07.
Un multiparámetro es un instrumento único que puede registrar el pH, la conductividad, la temperatura del agua, el oxígeno disuelto, etc. del agua del río. Los estudiantes de la UNDC aprendieron rápidamente a utilizarlo y a registrar los datos, aquí en el sitio RC07.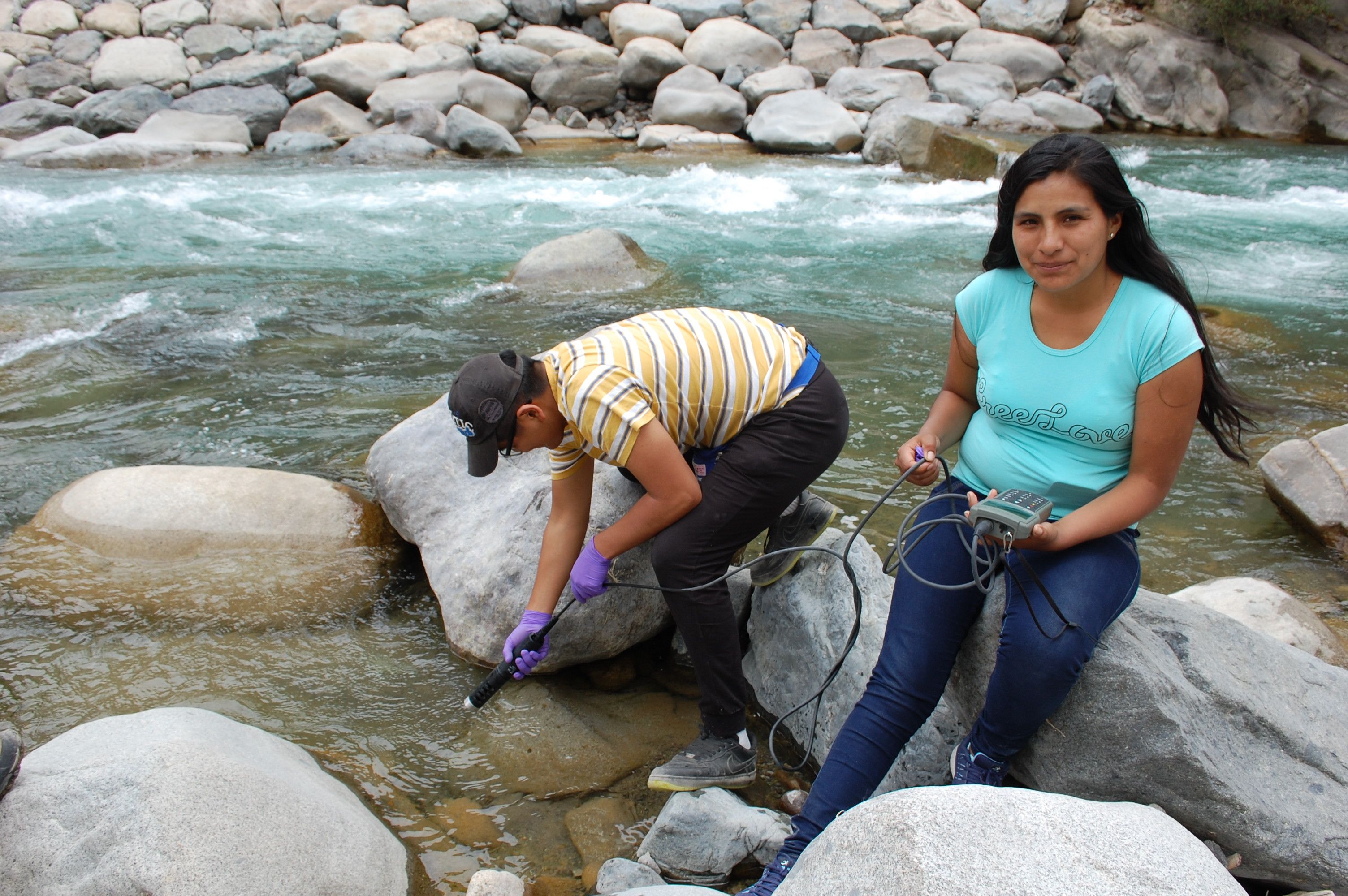 Rio Cañete: Flowmeter use
At site RC12 (Villarma) it was possible to use the OTT flowmeter in the main river channel from the bridge running from the road into the hotel. The flowmeter had to be used at its full extension in the deep, fast flowing river - a three man job! However, a combination of UCAM, and UNDC staff and stduents ensured that accurate readings were obtained.
En el sitio RC12 (Villarma) fue posible utilizar el caudalímetro OTT en el canal principal del río desde el puente que va de la carretera al hotel. El caudalímetro tuvo que utilizarse en toda su extensión en el profundo y caudaloso río, ¡un trabajo para tres personas! Sin embargo, una combinación de investgadores de la UCAM y la UNDC garantizó la obtención de datos precisos.