RT07B - Upper Huantan
Site Code: RT07B. GPS: S12°481396, W75°771821. Elevation: 3625m asl.
Water Quality Data
The following river and water quality data was collected from this site:
Data Analysis (to be completed)
Discharge at this point along the Rio Huantan
At just over 3600m asl the DO readings at T7b
The conductivity readings at this site ( µS/cm) are
Average pH readings of approximately in June At these levels the alkalinity of the river is suitable for aquatic life and indicative of clean water.
Site Description (to be completed)
Site T7b lies in the Rio Huantan valley at 3625m asl and well above the village of Huantan. River flow in the Rio Huantan is year-round and delivers a significant proportion of river discharge at this point in the catchment.
There is little or no agricultural cultivation along this section of the Rio Huantan. The lack of agricultural activity results from the lack of level ground and dominance of rocks and boulders lying across the steep slopes.
In the upper parts of this sub-catchment agriculture is low intensity and traditional and rural population low, having been subject to rural drift. In the headwaters there is a mining camp at Anexo Atcas. This mine may well impact water quality in the Rio Huantan as might the Mina Corihuami located on the Rio Huantan watershed. Samples from our sample site just above Anexo Atcas are yet to be collected.
Site T07B - the study site location. (John Forrest)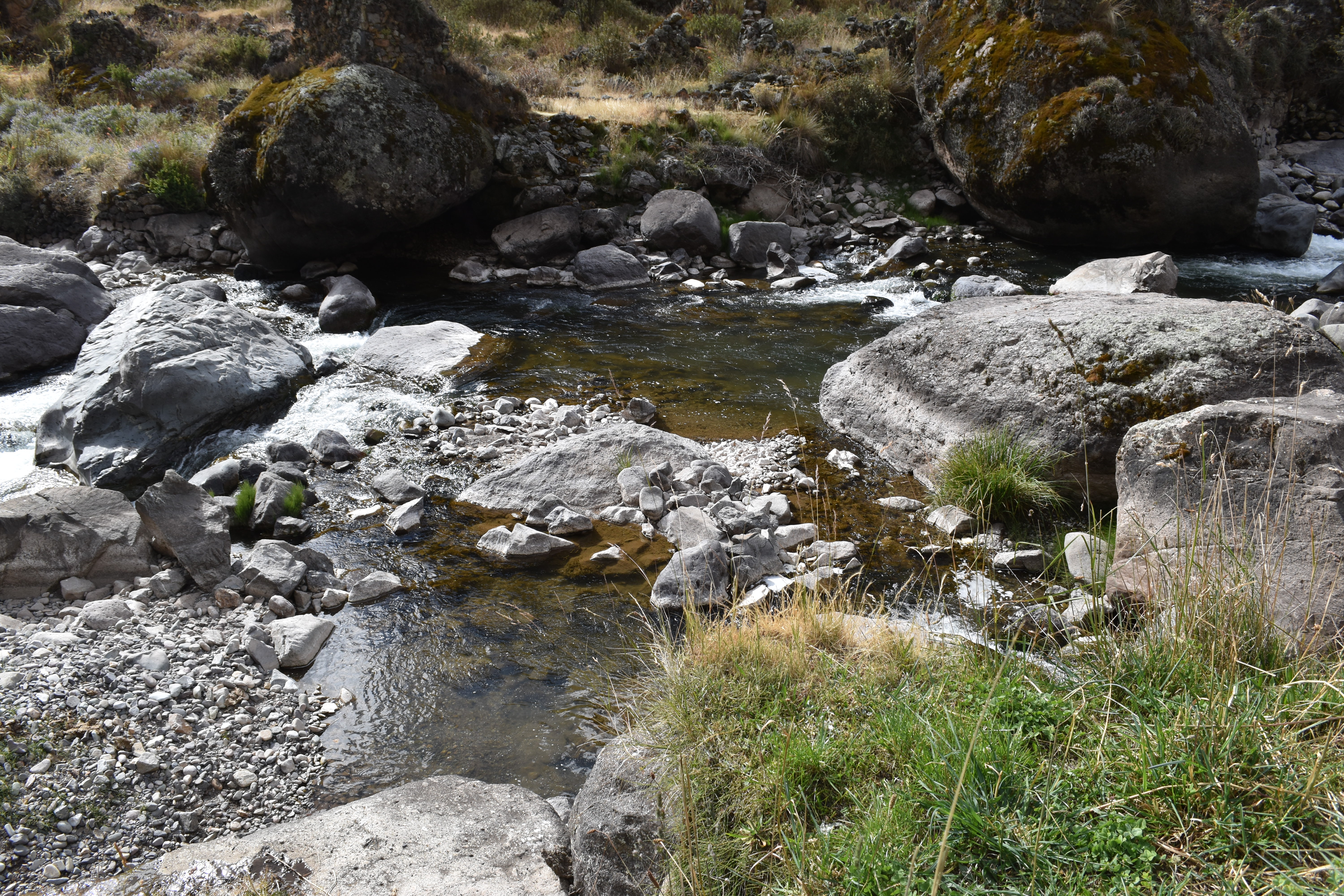 Site T07B - the study site. (June 2022) (John Forrest)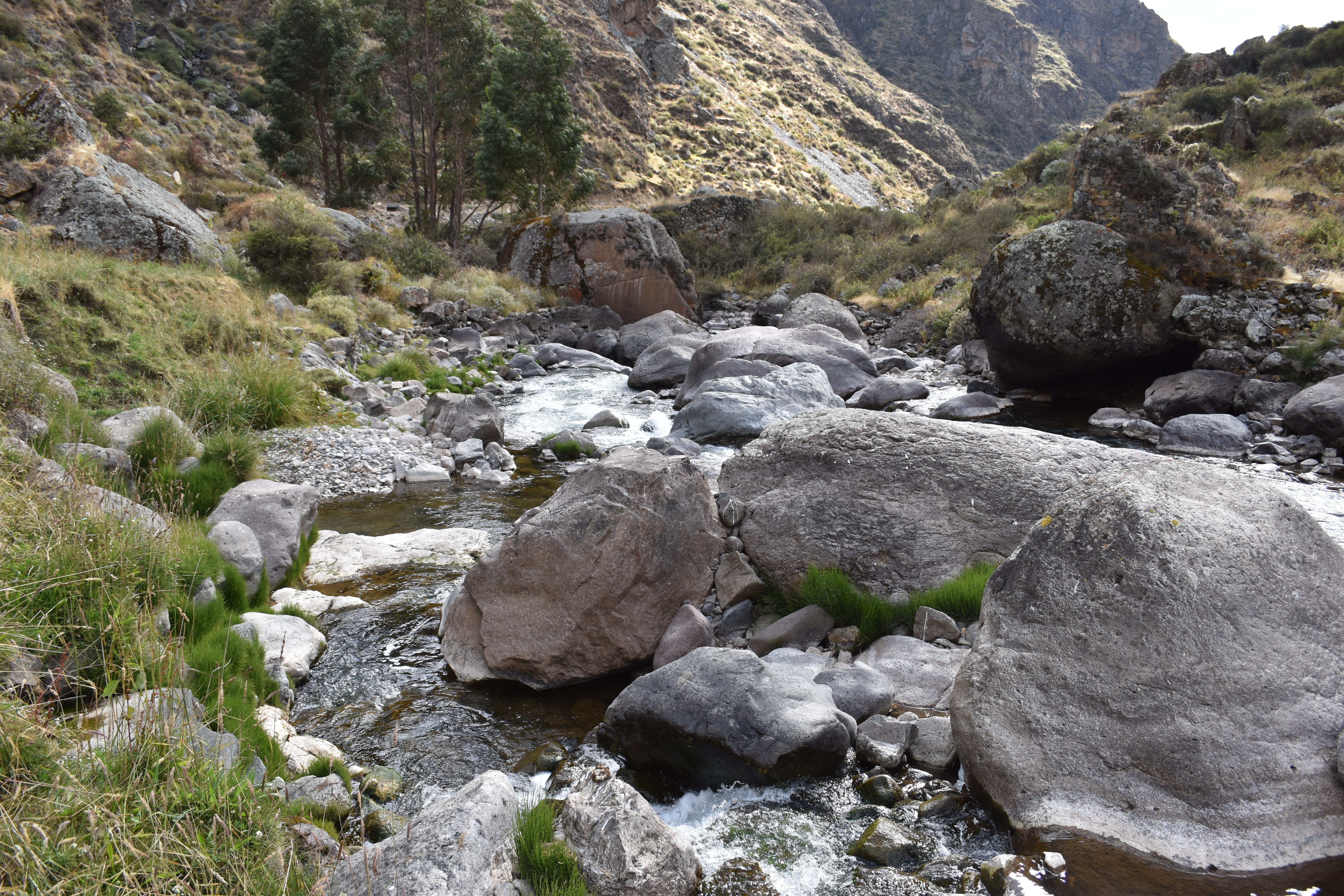 Site T07B - View downstream from the study site. (June 2022) (John Forrest)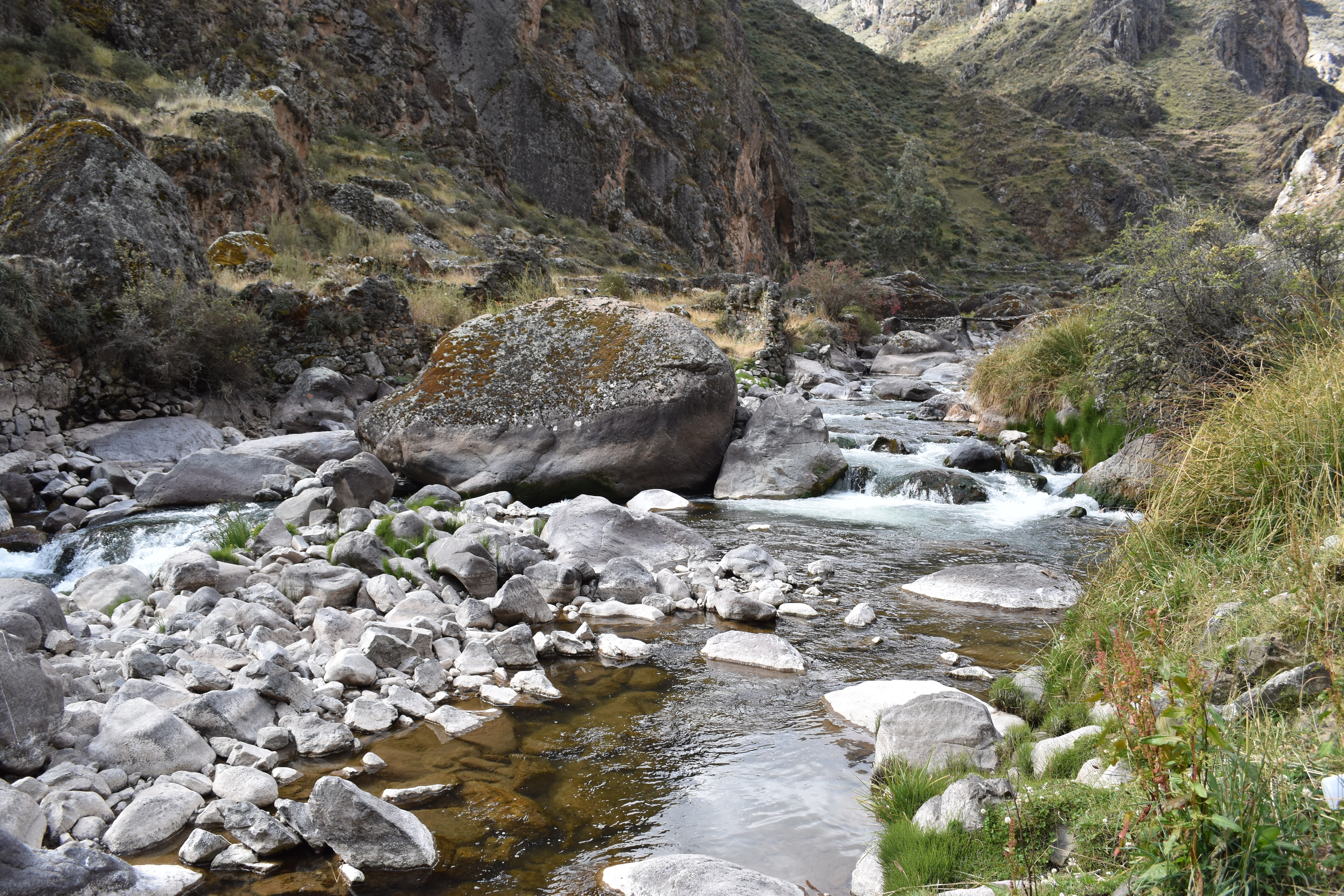 Site T07B - View upstream from the study site. (June 2022) (John Forrest)